In 2009, a group of concerned citizens, worried about underage drinking parties and the dangers of them, came together and formed the Fountain Hills Youth Substance Abuse Prevention Coalition. The coalition is a 501c3 nonprofit organization made up of 12 community sector representatives including town leadership, law enforcement, school, Tribal representatives, healthcare, parents, treatment and youth. The coalition expanded its focus to work not only on underage drinking but also on preventing nicotine use including vaping, marijuana use,  and prescription drug abuse.
Four members of The Fountain Hills Coalition attended the three-week National Coalition Academy training sponsored by Community Anti-Drug Coalitions of America (CADCA) and the National Guard Bureau. http://www.cadca.org/training-events
This academy is a comprehensive training program that assists coalitions in building competency in five areas: partnerships, sustainability, cultural competence, assessment, prevention planning and implementation and evaluation.
The FH Coalition is a member of CADCA and sends several coalition members to the annual CADCA Leadership Conference in Washington, D.C. Here we learn about best practices in the prevention field, emerging drug trends and are able to build partnerships with other coalitions across America.
2022 - 2023 Sector Meetings
September 8, 2022 | 9:00am- 10:30am I Fountain Hills Learning Center

October 20, 2022 | 9:00am- 10:30am I
Fountain Hills Learning Center



December 8, 2022 | 9:00am- 10:30am |

Fountain Hills Learning Center



January 19, 2023 | 9:00am- 10:30am I

Fountain Hills Learning Center



March 2, 2023 | 9:00am- 10:30am I

Fountain Hills Learning Center



May 11, 2023 | 9:00am- 10:30am I

Fountain Hills Learning Center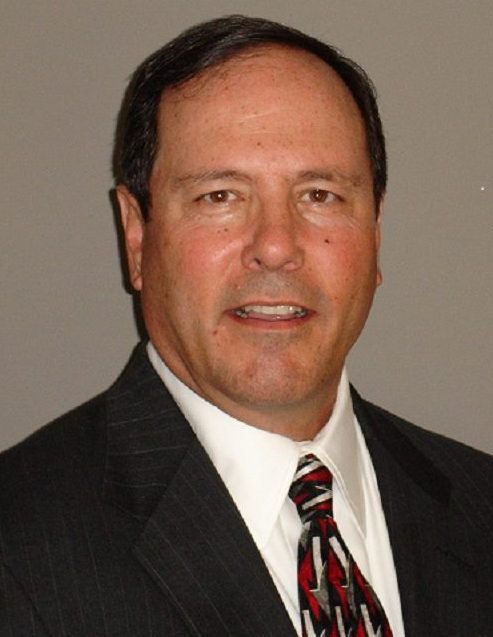 Bob Ditta brings amazing leadership as well as levity to our Coalition board. Prior to his retirement, Bob was a founding partner, President, and CEO of Dental Services Group. With dental laboratories in the United States, Canada, and Mexico, Bob and his partners grew his organization to be one of the largest privately held groups of Dental Labs in North America. Bob dedicates much of his time giving back to local and national organizations. He currently is a Board member of the Fountain Hills Sunset Kiwanis and a former Board member of Dental Holding Corp, The Dental Trade Alliance, Dental Manufacturers of America and the National Board of Certification for Dental Technicians. He especially enjoys spending time with our FH Coalition Sector Leaders and likes the challenge of friendly competition whether on the golf course or in the gym. Bob is the father of three children, two grown daughters and a son that graduated from Fountain Hills High School in 2019.
Doug Hebert has lived in Fountain Hills since 2003. He recently retired from the Drug Enforcement Administration (DEA) after 26 years of service. During his career he worked in Southern California, Arizona and Washington DC; supervising DEA enforcement groups, state & local task forces, money laundering operations, training, and diversion. Before retiring as DEA's Assistant Special Agent in Charge in Arizona, Mr. Hebert established two successful Tactical Diversion Task Forces in Arizona to address the diversion of pharmaceutical controlled substances throughout the State of Arizona. Mr, Hebert brings enormous experience and extensive prevention expertise to our board. Mr. Hebert is currently employed part-time doing investigative contract work for the federal government.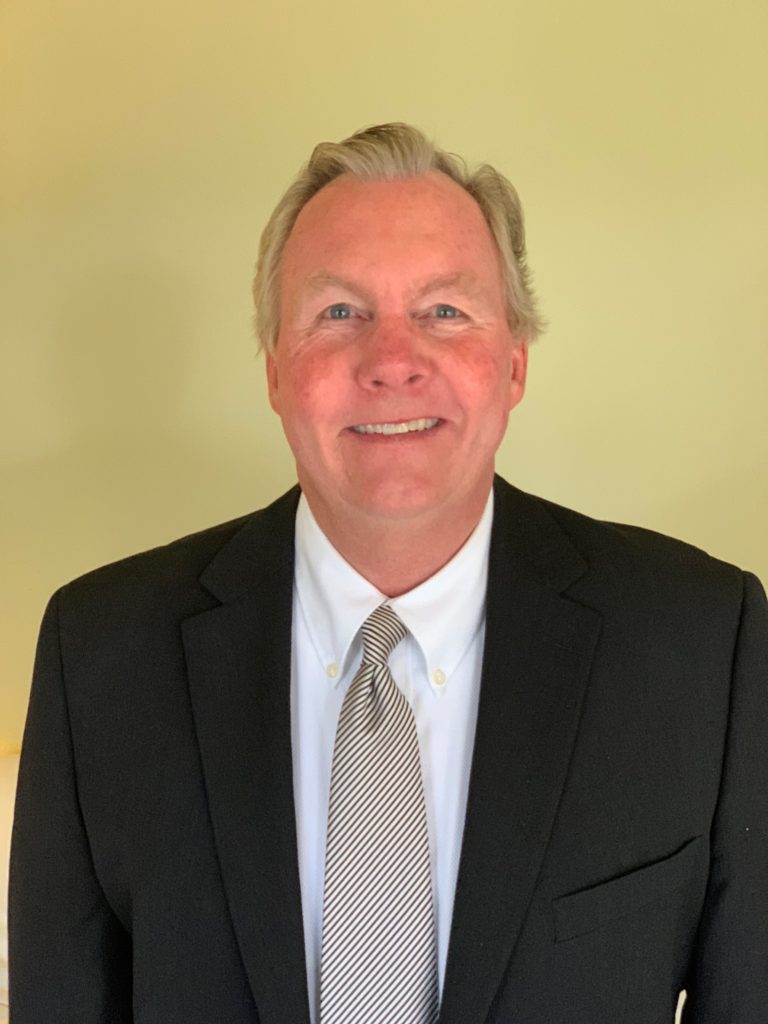 Dwight Johnson brings excellent marketing and management skills to our board.  He grew up in Edina, Minnesota and graduated from St. Olaf College, majoring in Economics. Mr. Johnson received his MBA from the University of Minnesota, majoring in Finance and Marketing. In 1981, he began working for The Ford Motor Company as a Financial Analyst in Dearborn, Michigan.  In 1984, Mr. Johnson changed employment to the Chrysler Corporation where he started as a Product Planning Manager.  He worked at Chrysler for 15 years (11 years in the Marketing Department).  Mr. Johnson served in a variety of roles as a Market Planner, Advertising Manager and Marketing Manager.  He oversaw a $2 billion annual advertising budget for the Dodge Division in the early 90's and was the Planning Manager of the 1991 Dodge Stealth roll out across the nation.  In 1999, his family moved to Fountain Hills where he has focused his efforts in the public school system (PTO President and on the Board of Directors for 12 years), Chamber of Commerce Board of Directors and presently serves on many philanthropic boards.  Mr. Johnson has championed Junior Achievement in the Fountain Hills Middle School and works closely with the Boys and Girls Club. He enjoys mentoring not only youth, but also business owners and budding entrepreneurs.  Mr. Johnson's son, Lucas, attended the Fountain Hills public schools for 13 years (2015 graduate), graduated from the University of Arizona (Magna Cum Laude in 2019), majoring in finance, and is an Investment Performance Analyst for Northern Trust.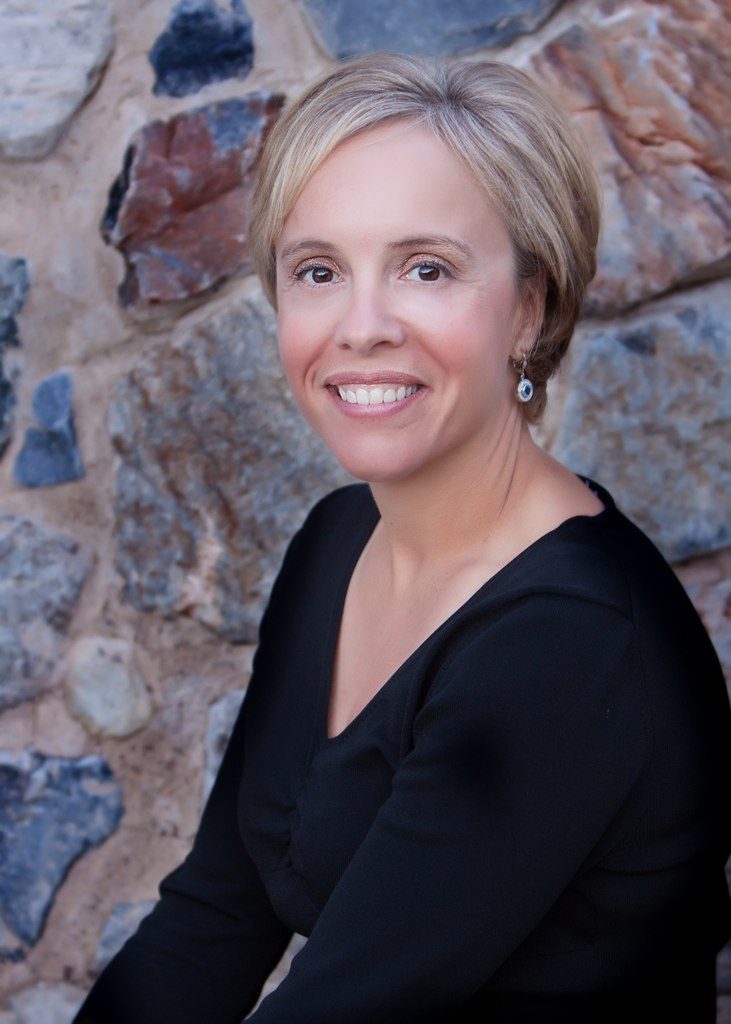 Shelly Mowrey is an expert in substance abuse prevention and education. In 2001, she created Drug Free AZ while working at the Maricopa County Attorney's Office. Having numerous family members struggle with addiction, Shelly has witnessed the devastation substance abuse has on families, and she knows the power of prevention, intervention and treatment. Over the past 17 years, Shelly has developed prevention programs, media campaigns and professional development trainings that have been instrumental in reducing youth drug use in the state of Arizona. Shelly has received extensive training provided by the Drug Enforcement Administration, the Community Anti-Drug Coalitions of America, the Arizona Department of Health Services, The Partnership for Drug-Free Kids and the Arizona Narcotics Officers Association. In 2012, Shelly was awarded the Kris Bell Excellence in Prevention award from Arizonans for Prevention. Shelly has a son attending Arizona State University and enjoys sports, reading and the beach!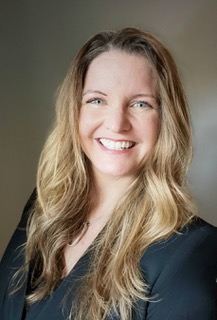 Tammy Bell is originally from North Dakota and has lived in Minnesota, Colorado, California and established her home in Fountain Hills in 2005. She earned her bachelor's degree from The Carlson School of Management at the University of Minnesota in business with an emphasis in marketing and psychology. She has worked in retail management, adult education and business management and has spent the majority of the past 21 years managing her home and supporting her family. Currently, Bell works as the vice president of operations at the Chamber of Commerce, involved as co-chair of Vision Fountain Hills, a board member of Living Fountain Ministries, president of the Cultural and Civic Association and a graduate of the Fountain Hills Leadership Academy and serves on the Sanitary District Board. As a parent who has raised two girls in Fountain Hills, Bell has been involved with the coalition for a number of years and truly seeks to make this a safer community and a healthier one for our young people.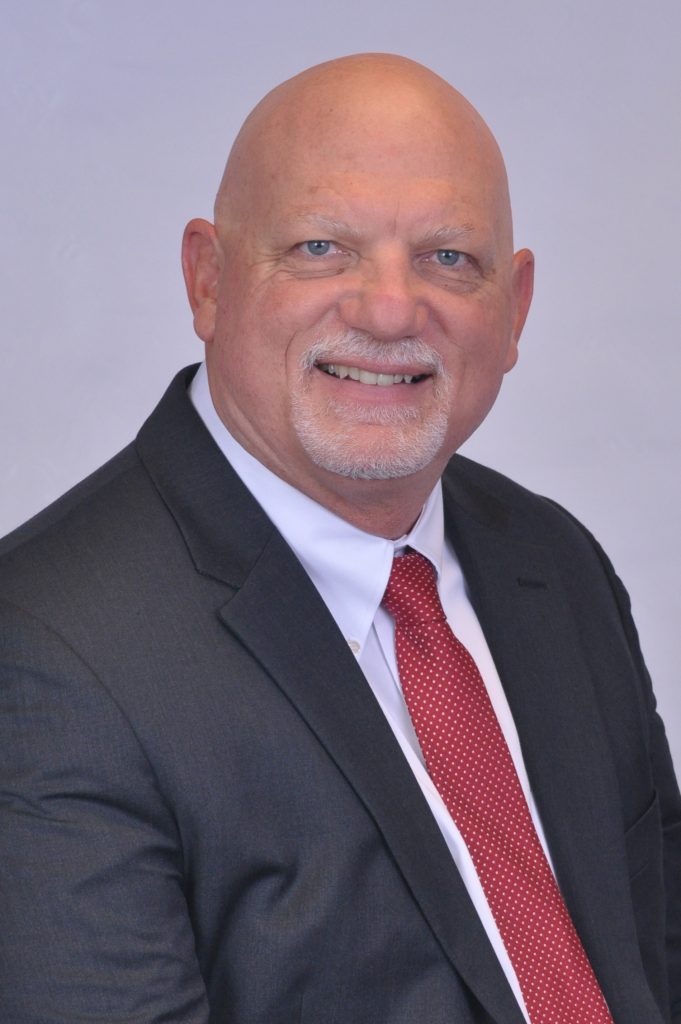 Director
Mike Scharnow has lived and worked in Fountain Hills for more than 30 years. He was elected to a four-year term on the Fountain Hills Town Council and assumed his seat on December 4, 2018. Currently a financial associate with Thrivent Financial, Mr. Scharnow was the long-time editor of The Fountain Hills Times before leaving that position at the end of 2015. In his role as editor, he enjoyed using the power of the pen to illuminate the devastating effects of drugs and alcohol among youths, and he has been the recipient of multiple state and national writing awards for his editorials and news stories. Married with two adult children, Mr. Scharnow has been active in many charitable, church and community efforts through the decades. Having seen Fountain Hills grow so much over the years, he's witnessed the devastating effects of drugs and alcohol among youths. Mr. Scharnow remains committed to raising awareness on the topics of substance abuse, the coalition and its many prevention efforts.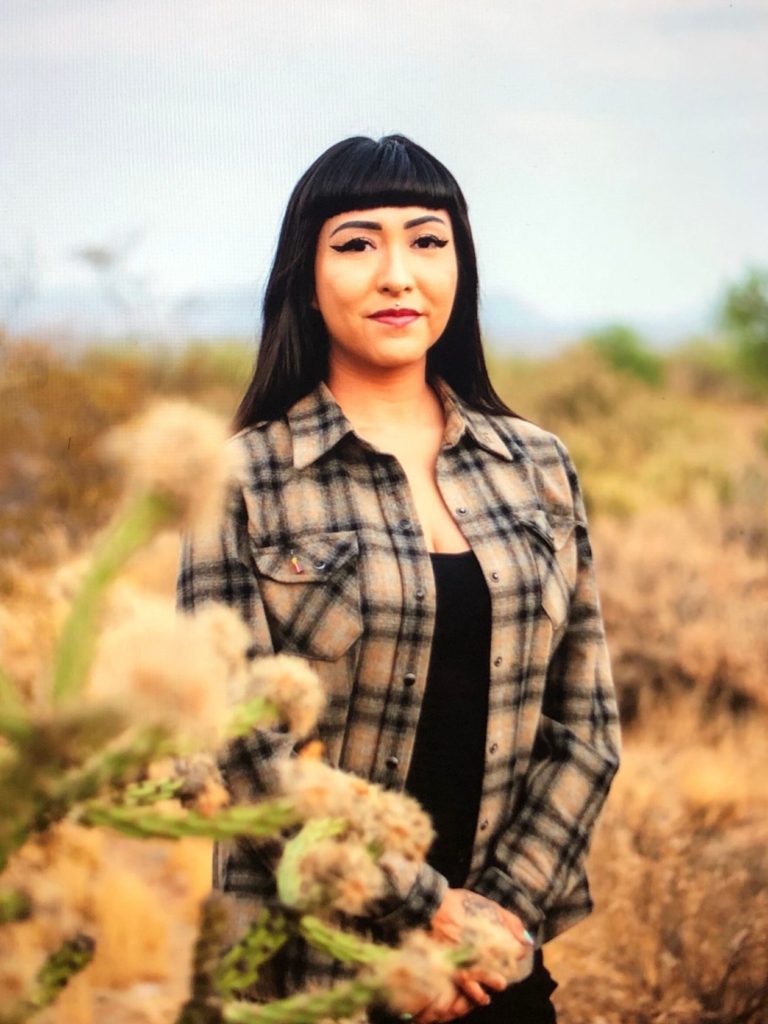 Program Manager
Dushawn John (Armenta) is a Phoenix native with a bachelor's of science in psychology; currently, attending Arizona State University's master of landscape architecture and geographic information systems programs, also serving as Assistant Editor of RED INK International Journal of Indigenous Arts, Literature and Humanities. She has seen first-hand the trends and impact of substance use abuse and disorder within her diverse urban and suburban communities. Understanding the effects of adverse childhood experiences, she takes a trauma-informed care approach in her work with youth. Before joining the coalition, Dushawn worked as a prevention specialist for the Fort McDowell Yavapai Nation and has many years of library science experience. She has worked closely with the FHUSD staff and administration and has delivered evidence-based, culturally-appropriate curriculums to students. Her personal life involves two beagles, art, fashion, music, design and creating environments for accountability through awareness, education, and honesty. 
Many sectors are represented in our coalition to outline and implement prevention strategies in Fountain Hills.
Sector Leaders & Volunteers